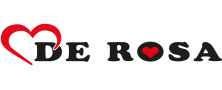 De Rosa - SK Pininfarina H2 SPEED – 2017 – Complete Bicycle
New
New
Always up to date with the latest products.
In offerta!
Starting from€ 9631.90 RRP:€ 10355.36VAT IncludedStarting from€ 7895.00RRP:€ 8488.00VAT Free
Aerodynamic carbon fiber bicycle with the perfect balance between stability, rigidity, comfort and style.
The size/options you need are not in stock?
Contact Us
De Rosa SK Pininfarina H2 SPEED 2017 Complete Bicycle is an aerodynamic carbon fibre road bicycle with an perfect balance of rigidity, stability, comfort and style.
The SK Pininfarina is an original project made in collaboration with the independent Italian car design firm. Marrying De Rosa's technological perfection with Pininfarina's elegant forms, it is perfect for who needs a high-performance racing bicycle. Suitable for triathlon.
For over 60 years, De Rosa has pushed the boundaries of road racing technology, not to mention sophistication. Their continuous drive to research, develop, and adopt avant-garde solutions has made them one of the most well-known and appreciated Italian brands the world over.
Cicli Corsa is an official De Rosa distributor and as such is able to offer a completely customisable De Rosa bicycles and frames. We not only offer the standard factory builds for complete bicycles, we also offer free quotes for all Shimano and Campagnolo group-sets and accessories.
It is also possible to exclude items from your order. For example, you would love to buy a complete bicycle but already have a great wheel-set that you want to continue using. Not a problem, we are able to provide a free quote for a complete bicycle minus the wheel-set (or any other components).
Last but certainly not least, as an official reseller, all De Rosa bicycles come with an official factory warranty, and Cicli Corsa offers customer service support to assist all customers in this process.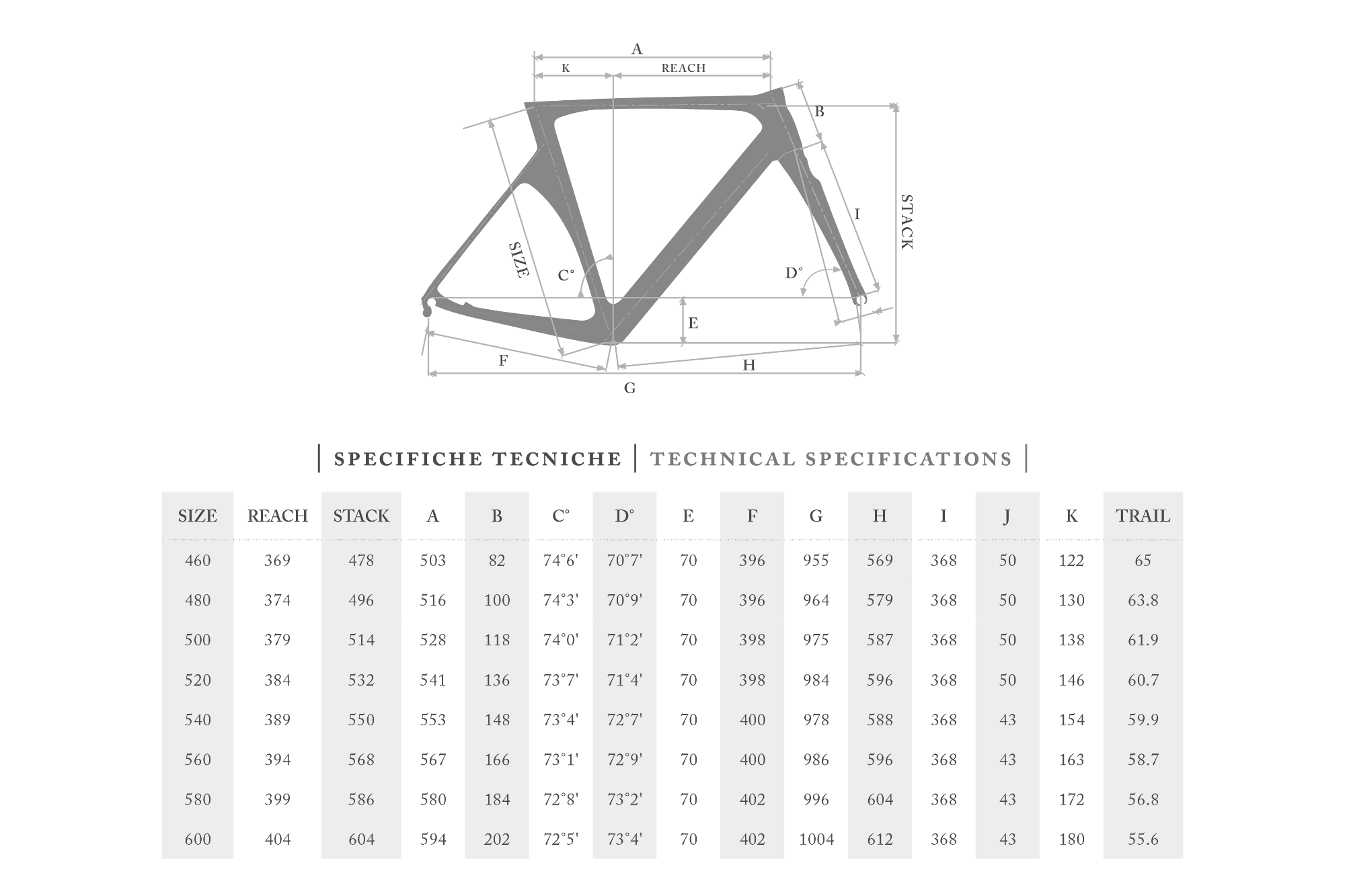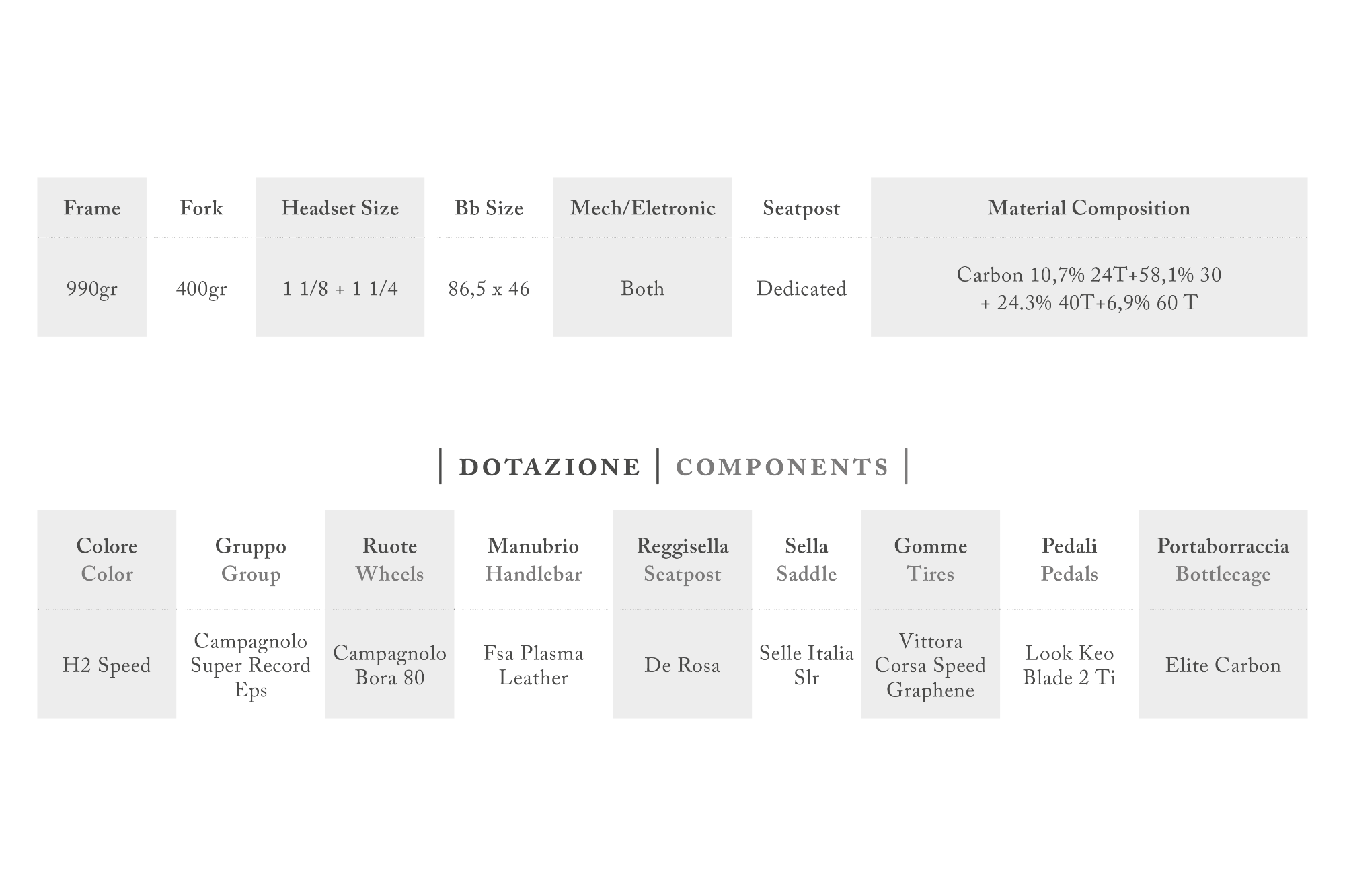 All "De Rosa" products are available in pre-order. Delivery time is confirmed with every order and indicated on each product page. If products require longer delivery times than those indicated during check-out, you will be contacted via email by a customer service assistant. Delivery times it are based on the information provided to us by De Rosa.
TERMS AND CONDITIONS
Payments are only accepted in EUR € currency.
Prices displayed will have VAT tax added where applicable. Customers located outside of the European Union are not subject to VAT.
It is possible to pre-order all items in our catalog that are currently out-of-stock. Delivery times automatically displayed on out-of-stock items by our online shop may differ slightly based on the articles selected and the information provided to Ciclicorsa.com at that time by suppliers.
Ciclicorsa.com offers a free return policy within 15 days of receiving the item. All products must be returned in the original packaging and with original labels. Items cannot be worn or used before returning. Any items that are returned without original packaging or labels, or is not in original condition will not be accepted.
Shipping on exchanged items is free of charge.
Every product sold by Ciclicorsa.com is covered by the manufacturer's warranty.
Estimated Delivery Times by Courier
Courier
DHL
UPS Standard
UPS Expedited
DPD - BRT
Poste Italiane - EMS
EUROPE
1-3 DAYS
1-5 DAYS
-
5-7 DAYS
2-5 DAYS
WORLDWIDE
3-5 DAYS
-
3-7 DAYS
-
5-7 DAYS
Shipping times do not include possible delays due to customs. We offer several shipping services available, with different rates and delivery times. During check-out you may select your preferred method of shipment.

Every shipment is fully covered by insurance (free of charge) against lost or damaged items. A tracking number will be provided with each shipment.