Columbus Cento Series 1919 – 2019
This year marks 100 years for Columbus, the historic Italian brand renowned for steel tubing in the cycling sector.
To celebrate this landmark anniversary, the company has designed a new series of steel tubing, called CENTO.
The kit includes, in addition to the tapered main tubes, a lightened tapered head tube, BSA bottom bracket and bottle cage eyelets.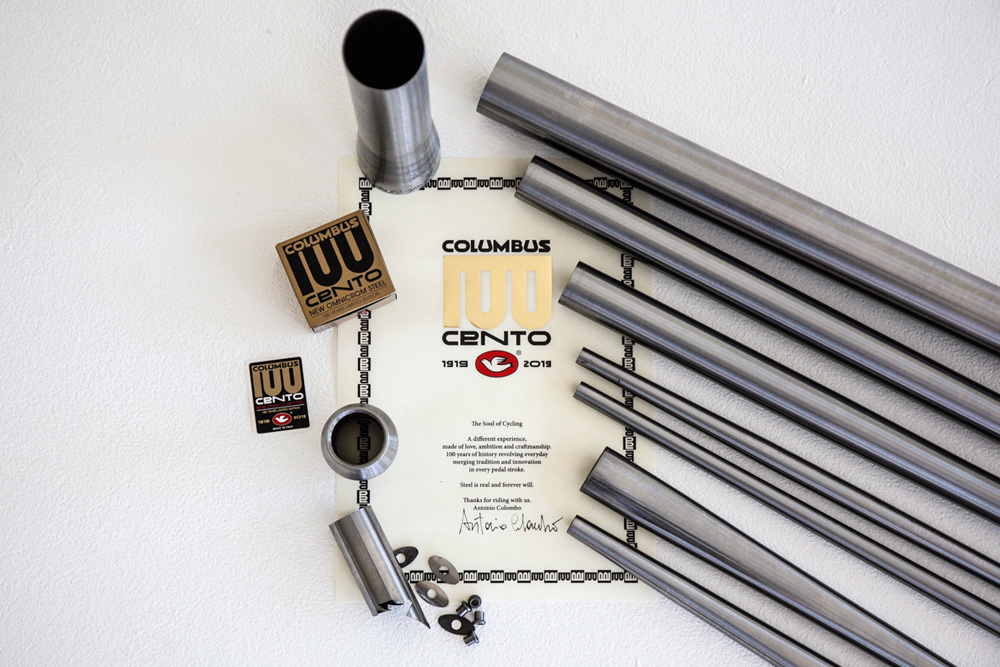 Here you will find all the technical data!
Limited edition (end of production is scheduled for 31 December 2019)
3 different kits depending on the frame size
Collectible commemorative packaging
Buy your CENTO series, the first deliveries will take place in September!
Find out more!