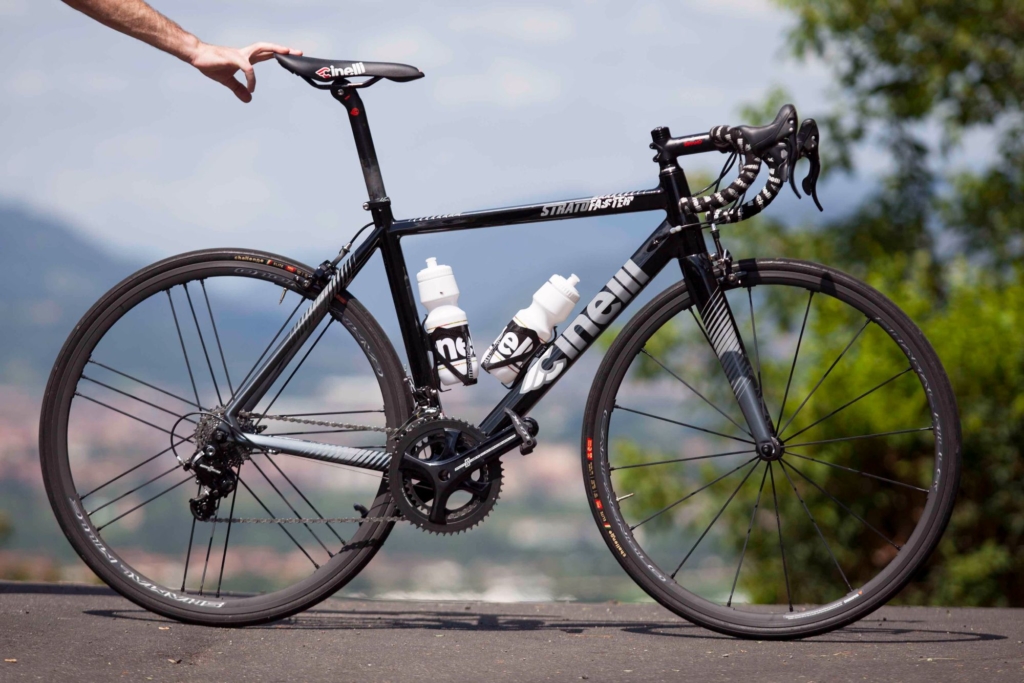 The new geometry on the Stratos Faster makes for a frame that is reactive, stiff and of course fast. It's ideally suited for racing and the model made its professional debut at the Rio Olympics. The bike tested was fitted with a Campagnolo Potenza groupset, Cinelli finishing kit and Campagnolo Shamall Mille wheels.
How does it ride?
Well, it is indeed fast. The bike was taken on a regular loop which involves a mixture of flat terrain, a steady 10km climb and a relatively technical descent. The designers at Cinelli have raised the bottom bracket up a few millimeters in order to ensure that a rider can pedal through corners during criterium races.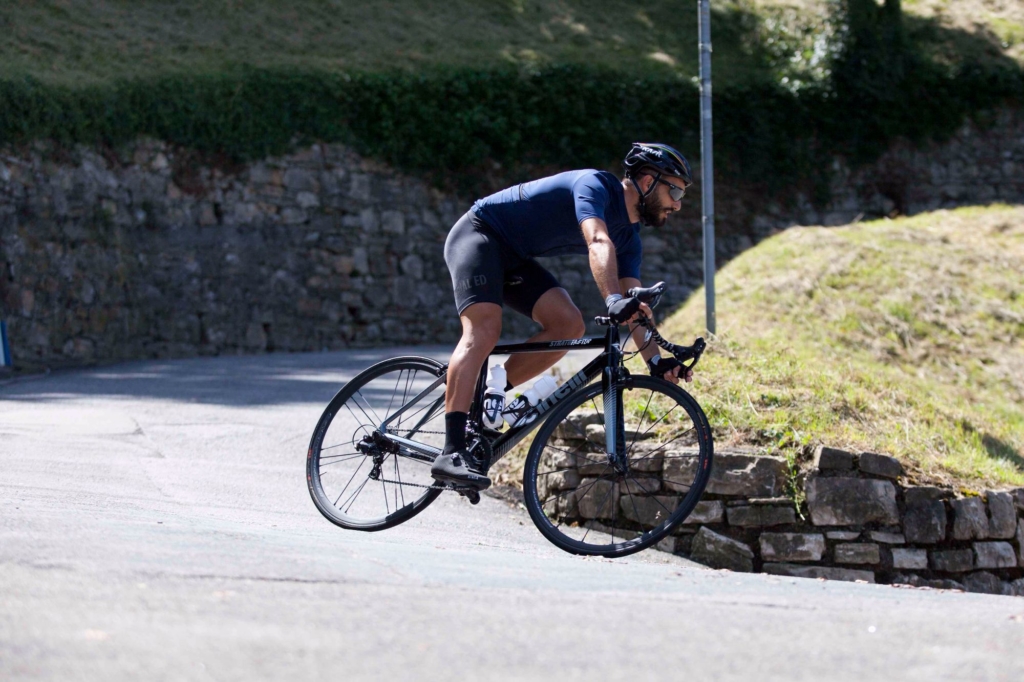 The frame feels twitchy which spurs you on to ride faster but despite this the bike does not feel unstable or overly nervous. On climbs, the frame really comes into its own. The front end is light and power transfer is super efficient making climbing an almost effortless undertaking. The rear chainstays on this model have been shortened and the steering/seat tube angles increased by 1 degree from the previous model. Cinelli calls this Reactive Angles Geometry and for the descent, the steering felt sharp and for the tighter turns, you can really lean in with confidence. This model is ideal for those looking for a fast road machine which has a well thought out geometry and a stiff platform well suited for racing or Gran Fondos.