Description
Cinelli | Cicli Corsa
Cinelli Gazzetta della Strada | Cicli Corsa
This cult icon comes equipped with front and rear racks for added versatility during use in the city. The 8 speed Shimano Claris allows for uphill rides as well as trips outside the city. The classic semi-slope geometry, the attention to details – i.e. B17 Brooks saddle and matching bar tape – make this bicycle ideal for travel and perfectly suited for city riding.
URBAN ORIENTED
Equipped with dual handlebar brakes levers for an upright and safer ride in the city. The rear stays and front fork are designed to allow the assembly of light mudguards to ride comfortably also during wet days.
SELLE SAN MARCO REGAL SADDLE
New San Marco Regal saddle alongside with coordinated techno-leather bar tape and silver accessories add a touch of precious shine, as the glorious years of Grande Ciclismo
COLUMBUS TUBES
The frame of Gazzetta della Strada is made with the prestigious Columbus double butted steel tubes of the Cromor series. This reduces the frame weight still guaranteeing the strength needed in the joint areas and the fixing point of the carriers.
WEIGHT
13,2kg
FORK RAKE
50mm
Geometry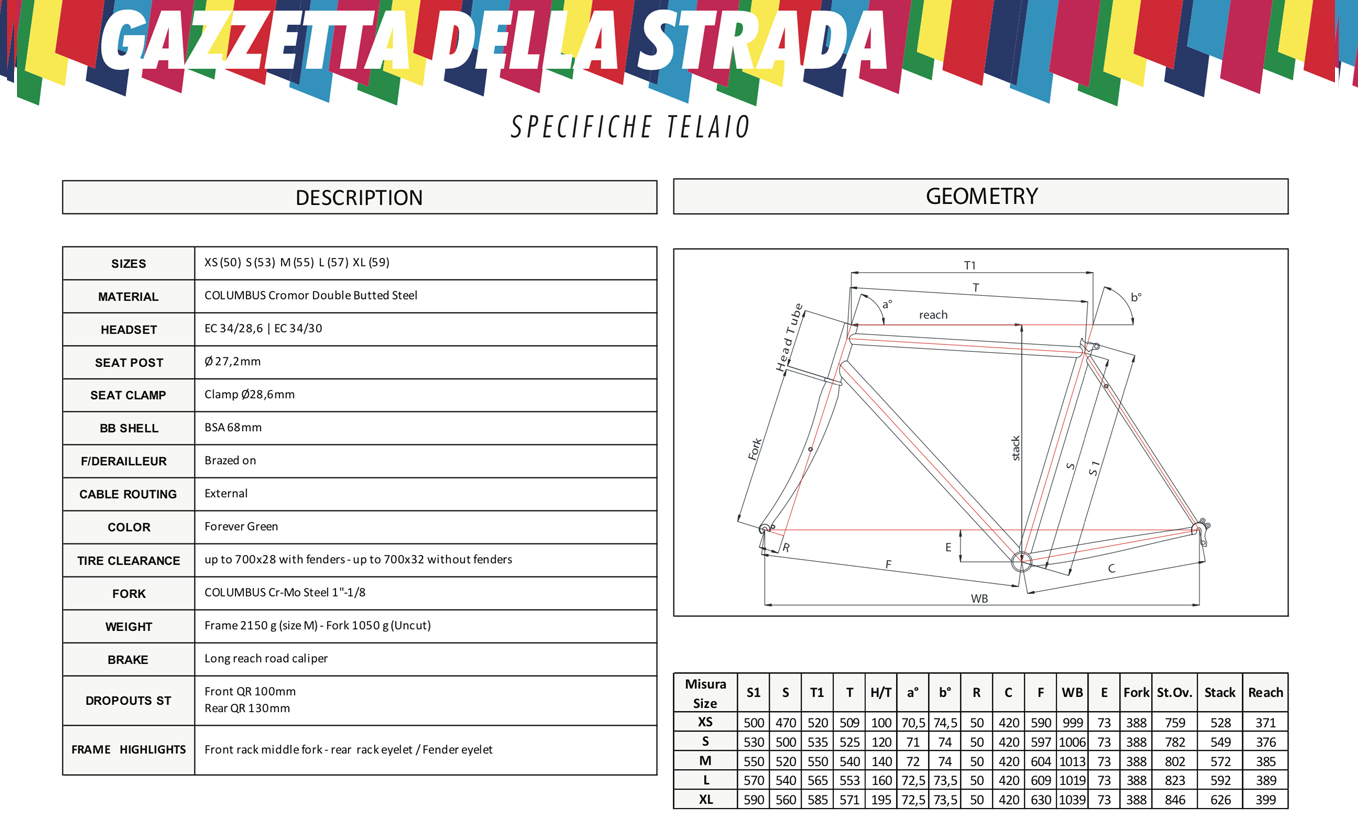 Full Bike Spec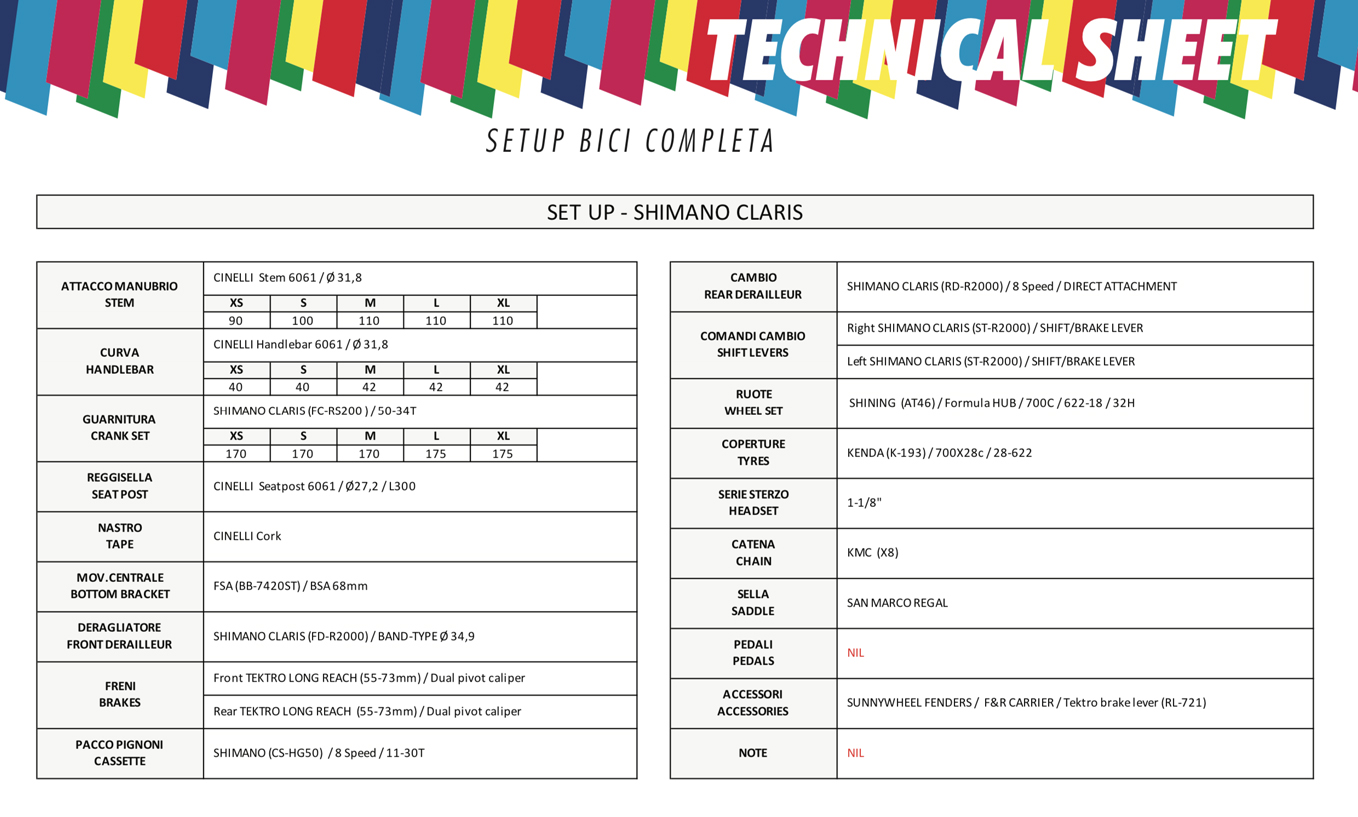 Terms and conditions
TERMS & CONDITIONS
Prices displayed will have VAT tax added where applicable. Customers located outside of the European Union are not subject to VAT.
Some frames may have variable delivery times. The exclusivity of these products means that their construction or finishing is done according to customer requirements and specifications following an order confirmation. In order to complete an order you do not have to pay the full cost, but it is sufficient to pay a deposit, usually equivalent to 30% of the full price. The 70% balance will be due only when the item is ready to be shipped.

Please note delivery times displayed automatically by the system may differ and we advise contacting us by email or phone in order to find out accurate information on availability.
Ciclicorsa.com is the official retailer of all brands on this website. Ciclicorsa.com maintains a privileged and direct relationship with the distributed brands without any third party involvement. This provides first-class service for our customers and extends to a complete after-sales service including warranty. Please contact us for any questions regarding the purchase of this product.

Estimated Delivery Times by Courier
Courier
DHL
UPS Standard
UPS Expedited
DPD - BRT
Poste Italiane - EMS
EUROPE
1-3 DAYS
1-5 DAYS
-
5-7 DAYS
2-5 DAYS
WORLDWIDE
3-5 DAYS
-
3-7 DAYS
-
5-7 DAYS
Shipping times do not include possible delays due to customs. We offer several shipping services available, with different rates and delivery times. During check-out you may select your preferred method of shipment.

Every shipment is fully covered by insurance (free of charge) against lost or damaged items. A tracking number will be provided with each shipment.
Reviews