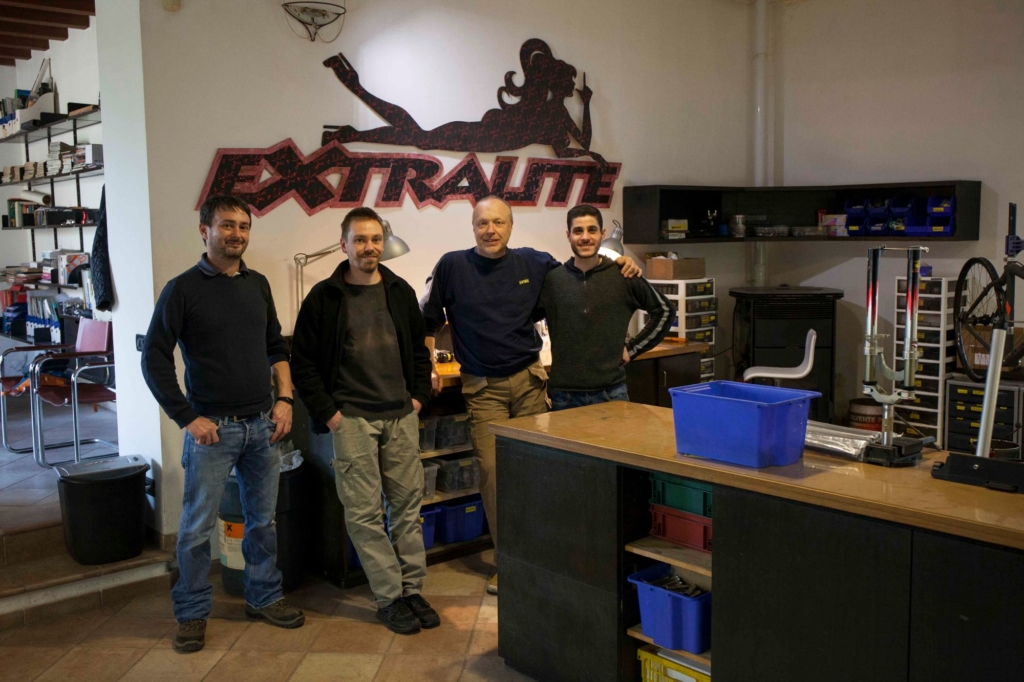 Extralite is an Italian company that has been around since the mid 1990's. They have had the courage and foresight to design and produce components that have stood out from the competition. The products are entirely made in Italy with a focus on light weight and durability which is still unobtainable by many brands today. The use of high quality raw materials, clever design and the use of ever-evolving machinery make Extralite the obvious choice for those looking for minimal weight, high performance Italian-made products.
Having visited the company, with access to restricted areas and speaking with the owner, Mr. Sergio Riva, we were really impressed with their approach to design and testing. The owner's passion is obvious, without which we are certain they would not be able to reach such levels of quality and performance.
Take for example the history of Extralite stems. In the late 1997 Extralite introduced a stem with a 4 bolt faceplate mount which later on became a standard by almost all manufacturers.  But more surprising was how light it is, at only 128g for a 120mm stem. Today, after years of developing that product, known as the Hyperstem, it is a small masterpiece of engineering. It is fabricated with a 5-axis mill and the material comes from an aerospace 7075 Txx aluminum block. The weight is simply impossible to beat. At 110mm this stem weighs only 84g. While at a shorter 70mm stem, suitable for off-road use, weighs only 65g. And all this in conjunction with a mechanical strength that wholly exceeds the demands of the most stringent safety tests.
The company is incredibly well organized. The CNC machine area is really worthy of note and is constantly being updated. In fact, the aim of the company is to guarantee an ever-increasing quality and product precision but these aspects are not missing from their current product range.
The CyberFront and CyberRear road hubs are just another example of what this company from Lodi can do with its know-how and design capability. A pair of these hubs weighs only 180g (48g front, 132g rear) and they are extremely reliable. Thanks to this record weight, when paired with some lightweight carbon rims, a wheelset can weigh less than 800g.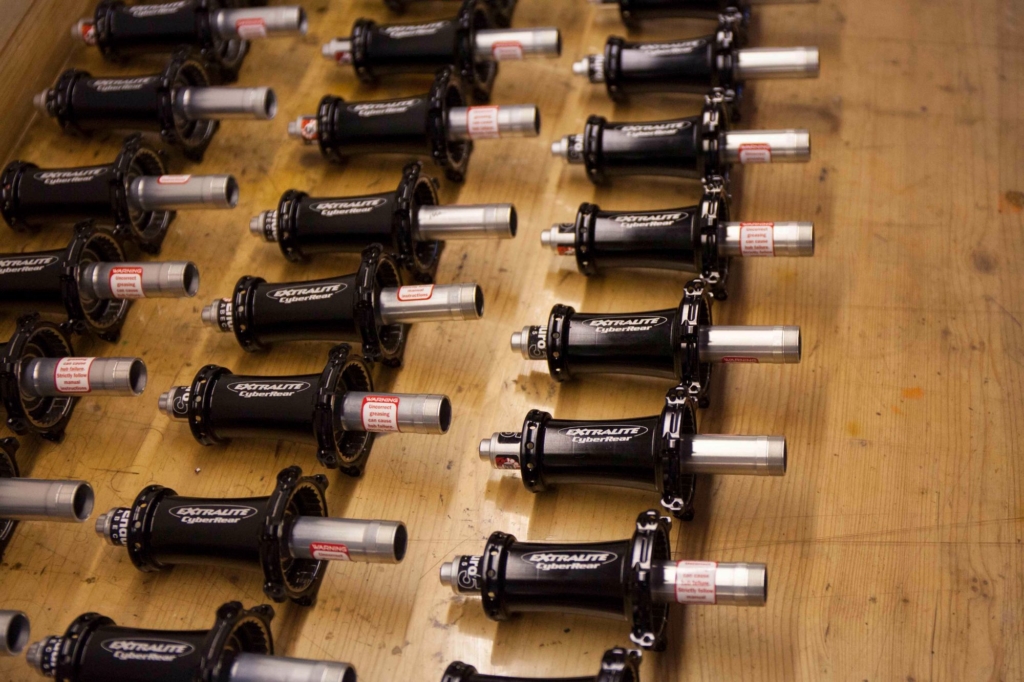 Ciclicorsa.com is the official distributor of Extralite and we keep a good stock of products that can be shipped within 3 to 5 working days.  If you are interested in purchasing an Extralite product that is not available through our online shop, please contact us for accurate information on availability.