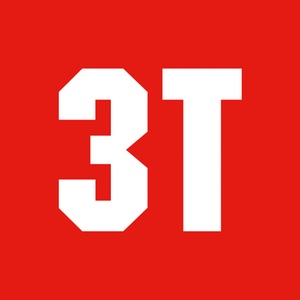 3T
Historic Italian brand of bicycles, frames and components founded in 1961
3T bikes
Established in 1961, 3T is a historic Italian brand of bicycles, frames and components. More recently they have specialized in the gravel sector, with a series of bicycles – the Exploro – which focus on aerodynamics. The Exploro Pro / Team, Race, Max and Strada frames are all available to buy at Cicli Corsa.
The Exploro was born from the mastermind of Dutch engineer, ​​Gerard Vroomen, who is now head of design at 3T. He realized that by looking at aerodynamics, you can add speed and fun to riding on dirt roads which would set the bar for gravel bikes.
And the Exploro continues to lead the way in this sector.
The latest high-end version of the 3T Exploro is the RaceMax. A single frame, but with two different build options.
3T Exploro Race
The Race version features 700c wheels, tire widths up to 42mm, lots of speed on gravel and suited to long distances.
3T Exploro Max
The MAX version features 650b wheels and tire widths up to 61mm, a lot of traction for technical trails and single track.