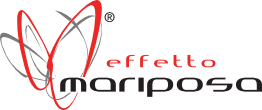 Effetto Mariposa
Sealants and accessories for tires and tubulars
Effetto Mariposa
Sealants, tubular tapes, and accessories for tires and tubulars by Effetto Mariposa. You can find the best puncture repair kits and proper maintenance tools for your tires.
Effetto Mariposa, a company that specialises in high-quality, fast-acting, no-fuss sealants and accessories for tire and tubulars that guarantee to get you where you want to go. After testing and falling in love with their products, which are 100% Made in Italy, we decided to make them available on our online shop.
CafféLatex is a tire and tubular sealant that has the ability to froth like a good caffé latte. This unique sealant uses a trademarked foaming agent called Actifoam that coats the sidewalls of your tire and seals punctures as you ride with no need to pull over. The non-corrosive, ammonia-free synthetic latex treats your rims and tires delicately. The Caffélatex Injector allows for easy-to-read measurements that guarantee the right amount of sealant is injected into your tire.
Espresso and Espresso Doppio repairs and inflates tubulars and tires, fixes punctures of up to 1mm in diameter and allows you to reinflate up to 5 bars of pressure (road tube). A mixture of CO2 and Caffélatex foam sealant, just fit the flexible silicone tube over your Presta valve and unload the canister into your tube. The whole process takes less than a minute to inflate and repair—faster than pulling over to answer a phone call.
Carogna Bi-Adhesive Tubular Tape takes the hassle out of installing and removing tubular tires. This bi-adhesive tape has a thin adhesive layer on the rim side and a thicker adhesive layer traditionally used for underwater applications on the tire side ensuring any gaps are filled and a more secure bond is created. Easy to apply and long-lasting, Carogna secures the tire across the entire width of the rim. When it's time to change those tubulars, Carogna Tape comes off easily with Carogna Remover.